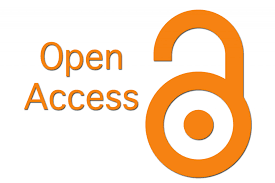 Open access is the free availability of academic or scientific literature on the Internet, allowing any user to read, download, copy, distribute, print, search or reference the full text of documents.
Open access publishing has some relevant advantages:
Increases the visibility of research and its results, both nationally and internationally.
Increases research impact, by facilitating a greater number of citations to publications.
This greater impact also makes the institution that supports the researchers more visible.
It guarantees the compilation and preservation of research results, especially in cases where it has been financed with public resources.
ICAC approved, in 2015, an institutional open access policy (pdf) that involves its entire scientific community to deposit scientific results in the institutional repository, ensure respect for intellectual property rights, take into account data and metadata, follow international regulations and criteria for open access repositories, and provide persistent identifiers that allow perpetual access to documents, among other measures.
An international movement
Open Access Movement arises from the Budapest Open Access Initiative (2002), where the Open Access Initiative took place. In 2003 the scientific community approved the Berlin Declaration on Open Access to Knowledge in Sciences and Humanities (2003). Its purpose is to offer permanent, free and unrestricted access to scientific content, with the aim of promoting accessibility, visibility and the impact of research.
Institutional commitment to the movement has quickly spread and the general trend is to make free access to publicly funded scientific results become mandatory, as stated by the European Research Council, ERC (ERC Scientific Council Guidelines for Open Access, 2007).
Since March 10, 2020, ICAC is one of worldwide 650 signatory institutions of the Berlin Declaration on Open Access to Knowledge in Science and Humanities, one of the most emblematic documents of the Open Access Movement, managed by the Max Planck Society.
Declaració de compromís i adhesió de l'ICAC a la Declaració de Berlín sobre l'accés obert al coneixement en ciències i humanitats

ICAC is committed to open access as an integral source of human knowledge and cultural heritage. Following its open access policy and its commitment to open institutional repositories, ICAC is one of the leading CERCA centres in the use of the Catalan gateway to research (Portal de la Recerca de Catalunya, PRC) and the institutional cooperative repository Recercat.
The Catalan gateway to research: Portal de la Recerca de Catalunya (PRC)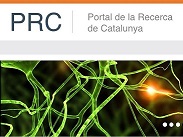 Since June 2018, ICAC is part of the Catalan gateway to research Portal de la Recerca de Catalunya (PRC) with a contribution of content on 93 researchers, 8 research groups, 1,511 publications and 181 research projects (latest data update, January 2020: Available here).
This gateway aims to view and disseminate all the research carried out in Catalonia in a single public platform, facilitating open access to scientific production (more information). There are currently 25 institutions (12 universities and 13 research centres) and more than 12,000 researchers participating in it.
Recercat

ICAC's engagement in the institutional cooperative repository Recercat, promoted by the CSUC (Consortium of University Services of Catalonia), dates from 2014.  There you can consult the academic literature of the Catalan universities and research centres. Papers, thesis, conference papers, reports, working documents, and any other kind of scientific results are collected.
You can check the ICAC statistics on documents downloads and queries on the Recercat web.
Resources on Open Access