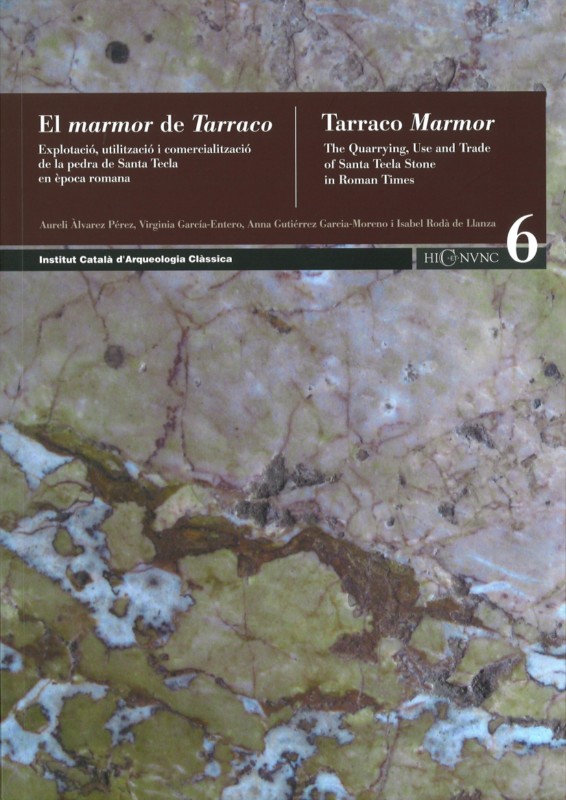 106 p. col. : 69 il·l. col. Text en català i anglès.

ISBN:
978-84-936809-4-7
Tarragona, 2009
Price:
37 euros
Distributor :
ICAC
Disponible
El marmor de Tarraco / Tarraco Marmor
Explotació, utilizació i comercialització de la pedra de Santa Tecla en època romana / The Quarrying, Use and Trade of Santa Tecla Stone in Roman Times
Aquest és el llibre més complet que hi ha sobre la pedra de Santa Tecla i el llisós, dos materials procedents de Tarragona i molt utilitzats en època romana. Els autors, arqueòlegs i geòlegs, caracteritzen aquestes dues varietats i presenten el panorama de les seves aplicacions, i també donen pautes per identificar-les i diferenciar-les d'altres pedres que s'hi podrien confondre, com la "portasanta" o la pedra de Buixcarró.