The radio show Toquem pedra! ("hands-on with stones" in Catalan) on Classical Archaeology starts a new season on the Tarragona Radio grid. The program is conceived as a space for scientific dissemination on classical archeology based on the knowledge and research that we develop at the ICAC, with a special focus on the historical and cultural heritage of Tarragona.
Since 2020, this is a new edition of the radio program, which was run on the same radio on several occasions between 2013 and 2017. In season 2023, the radio show is in the morning magazine La veu de Tarragona, led by journalist Pep Sunyé and is broadcast daily from 9 to 11 a.m.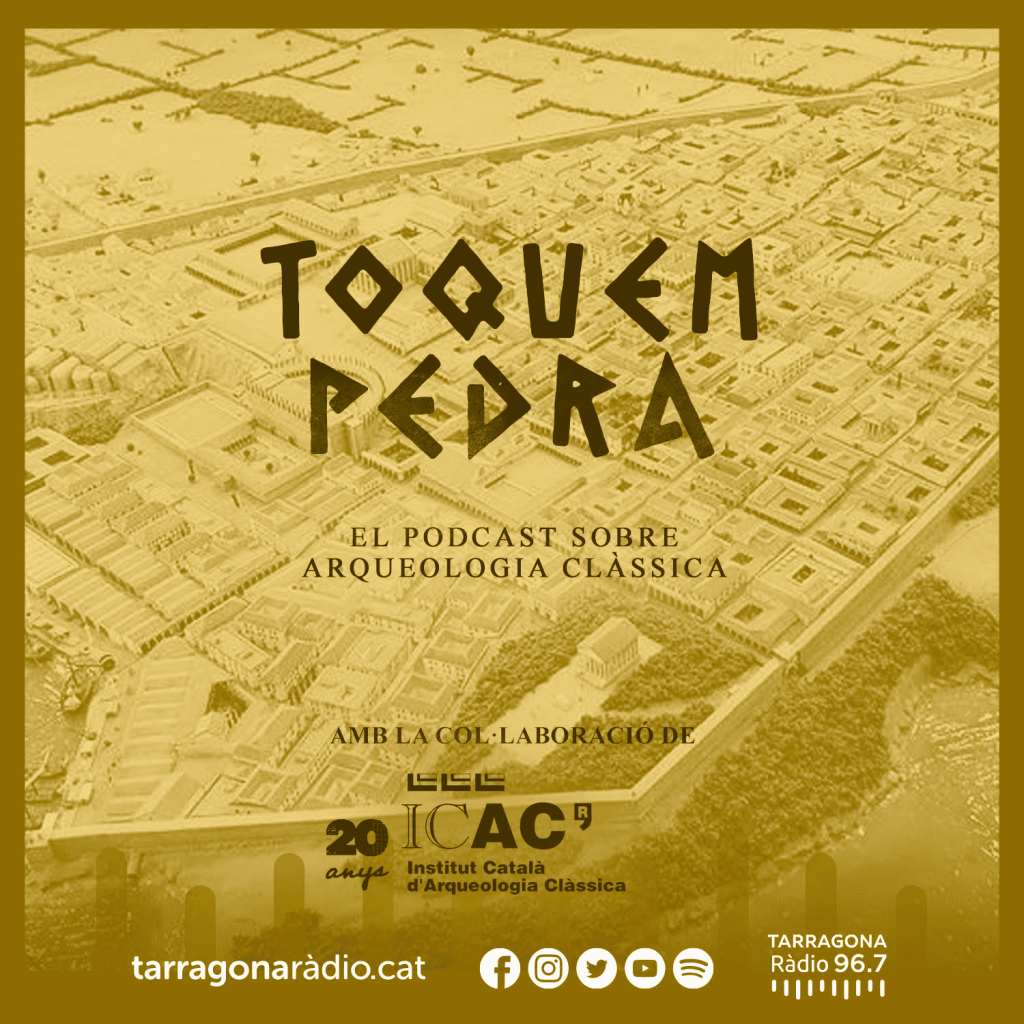 The radio show will be broadcast monthly on the third Monday at 10 a.m. and can be followed through 96.7 fm, on the Tarragona Radio website, in the APPs, and through DTT. It can also be heard in deferred on the Tarragona Radio website. You can also retrieve the audio of the program in the Podcast Zone of Tarragona Ràdio, and on our website (most of the programs are broadcast in Catalan or in Spanish).
---
Latest programs:
Listen to the podcast at Radio Tarragona! L'arquitectura en els últims anys de la prehistòria i principis de la protohistòria.
---
Listen to the podcast at Radio Tarragona! Diana Gorostidi: "Tàrraco té el patrimoni epigràfic més gran de la península Ibèrica".
---
---
Season 2021-2022:
Num. 92 (December 15, 2021). What was the tomb of the Egyptian priest Imephor like? Josep Maria Puche talks about his participation in a rescue archaeological expedition (to prevent looting) in the small pharaonic necropolis of Kom el-Khamasin (Egypt). The expedition was led by a team from the Autonomous University of Barcelona (UAB) and the Antiquities Service of the Government of Egypt.
---
Season 2020-2021:
Related news: "Tocando Piedra": vuelve el programa de divulgación sobre arqueología clásica en Tarragona Radio.