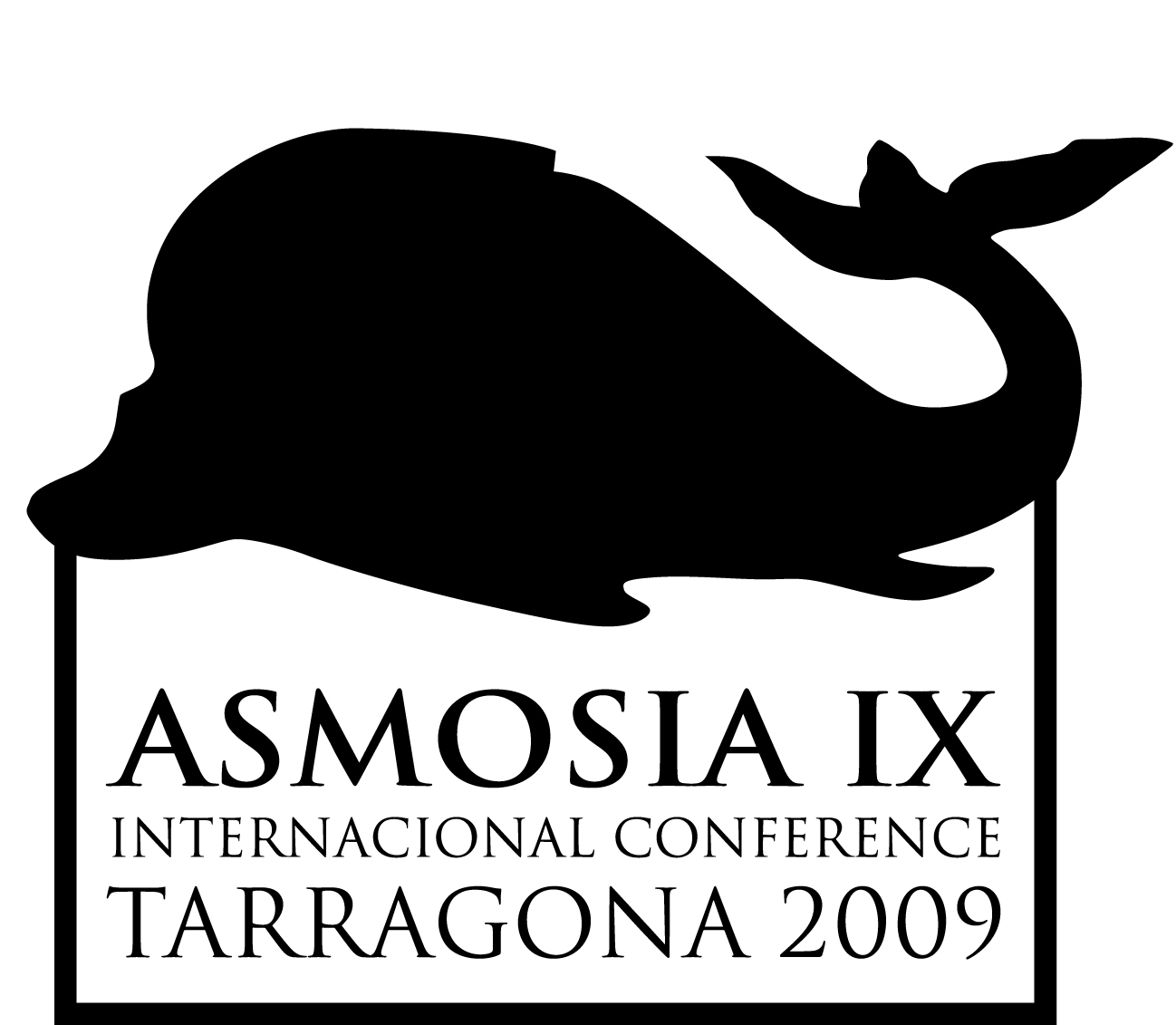 IX Congrés International ASMOSIA (Association for the Study of Marbles and other Stones in Antiquity)
Entre els dies 8 i 13 de juny de 2009 se celebrarà a Tarragona el IX Congrés Internacional ASMOSIA (Association for the Study of Marbles and Other Stones in Antiquity) 'Interdisciplinary Studies on Ancient Stones' amb l'objectiu de posar en comú els últims avenços i estudis sobre marbres i altres pedres en època antiga. A més a més dels temes habituals de les conferències internacionals d'ASMOSIA, es posarà un èmfasi especial en la simbologia implícita en l'ús de determinats marbres i el paper dels materials locals.

Tríptic presentació Asmosia
El Congrés comptarà amb la presència de destacats especialistes, nacionals i internacionals, en el camp dels estudis de materials lapidis. Per a més informació, vegeu la web següent: https://icac.cat/asmosia9/
Aquesta novena edició del Congrés Internacional ASMOSIA l'organitza l'ICAC amb la col·laboració de la Universitat Rovira i Virgili i la Universitat Autònoma de Barcelona, i compta amb el suport del Ministeri de Ciència i Innovació del Govern d'Espanya, el Departament d'Innovació, Universitat i Empresa de la Generalitat de Catalunya, l'Ajuntament de Tarragona, l'Ajuntament de Tortosa, Abertis i DertoTravel, i l'aval científic de l'AIEGL.
Podeu trobar la primera circular, el full d'inscripció i les normes per presentar els resums en els arxius adjunts.
---