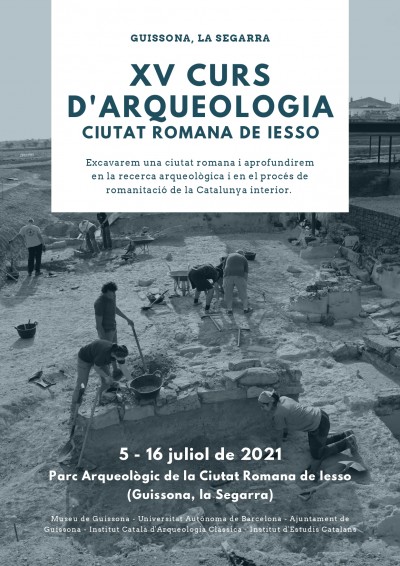 Next July 5, 2021, will start the XV edition of the "Roman City of Iesso" archaeology course, in the Archaeological Park of Guissona (Guissona, Lleida).
Not just for students!
From July 5 to 16, students, graduates, or people interested in the world of archaeology will be able to excavate part of the Roman city of Iesso, delving into archaeological research and the Romanization process in the interior of Catalonia.
The course program includes field practices in the Archaeological Park of Iesso (Guissona, Lleida), lectures, guided visits to different sites, and hands-on activities (as cleaning and coding archaeological materials).
Fill out the pre-registration form that you will find on the website of the Guissona Museum and attach your academic record and your CV. You will also have to attach your CV and academic records. Pre-inscription will be opened until June, 11!