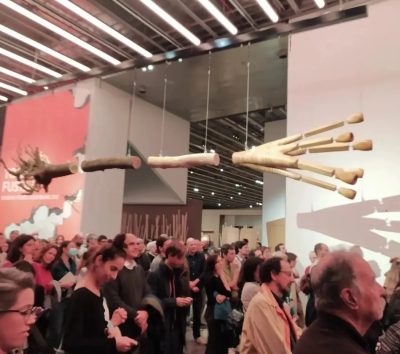 The Guissona archaeological project (UAB-ICAC) takes part in the exhibition "Toquem Fusta! Disseny, fusta i sostenibilitat", which opened this week at the Design Museum (Barcelona).
Two of the 420 pieces that make up the exhibition come from the Guissona excavations, which were carried out by the UAB and the ICAC within the framework of the Roman City of Iesso (Guissona) research project. L'urbanisme i l'articulació dels pais públics i privats. (Projecte Quadriennal. Generalitat de Catalunya. CLT009/18/00099), led by Josep Guitart (UAB-ICAC) and Núria Romaní (UAB-ICAC).
The pieces on display are a bucket and a bowl that appeared in the well outside the wall of the Roman city of Iesso (see related news).
The exhibition "Toquem Fusta! Disseny, fusta i sostenibilitat" focuses on wood as a key material at the service of human cultural evolution. With a broad historical vision, it also exposes the current applications of wood (design applied to construction, automobiles, aeronautics, textiles, acoustics, health, energy…), in favor of the sustainability of the planet and as the foundation of the circular bioeconomy.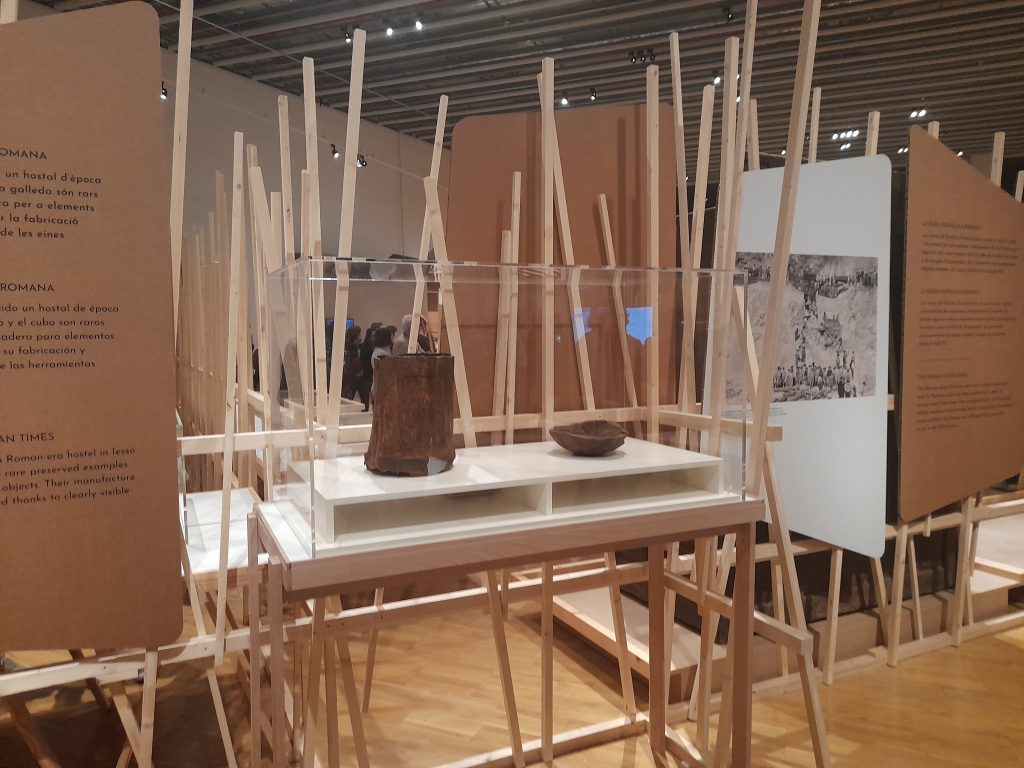 The Archaeological Park of Guissona has given 2 pieces for the exhibition and the researcher Esther Rodrigo (UAB) has contributed to the catalogue.
The set of pieces on display reflects the use of wooden objects over time which has been a turning point in human life, up to the 21st century. In recent decades, after a period of substitution of wood for other materials in various fields, design, and architecture in wood are being recovered and promoted as a key tool to maintain the quality of life on the planet, and stop the current environmental crisis.
The exhibition is part of the program of the annual conference of the European Forest Institute, designated by Barcelona European Forest City 2022.
Related news:
"Stories from the wells: how the Roman wells of Guissona can shed new light on life in the past", ICAC, December 2, 2021.