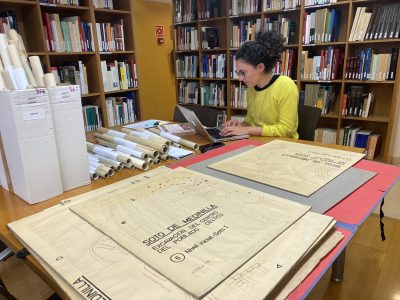 Alejandra Sánchez Polo, a Juan de la Cierva-Formación researcher from the University of Valladolid (UVA), specializing in architecture and earth construction, is conducting a research stay at ICAC under the direction of Dr. M. Carme Belarte.
For the past few days, Sánchez has been working at ICAC with the materials from the Palol Collection, which includes plans, slides, excavation journals, negatives, and other materials related to the excavations carried out between 1957 and 1965 at the Soto de Medinilla site in Valladolid. These excavations were led by Dr. Pere de Palol and Dr. Federico Wattenberg.
The main objective of Sánchez's research is to review the construction and destruction methods of Iron Age structures documented in these excavations, with the hope of discovering previously unnoticed aspects.
Once her research is completed, all the consulted materials will be digitized and made available on the Palol Collection website, allowing other researchers and the general public to access and gain a better understanding of the results of this study.
This research visit at ICAC demonstrates the institute's commitment to promoting interdisciplinary work and collaboration among researchers from different institutions, with the aim of advancing knowledge and preserving archaeological heritage.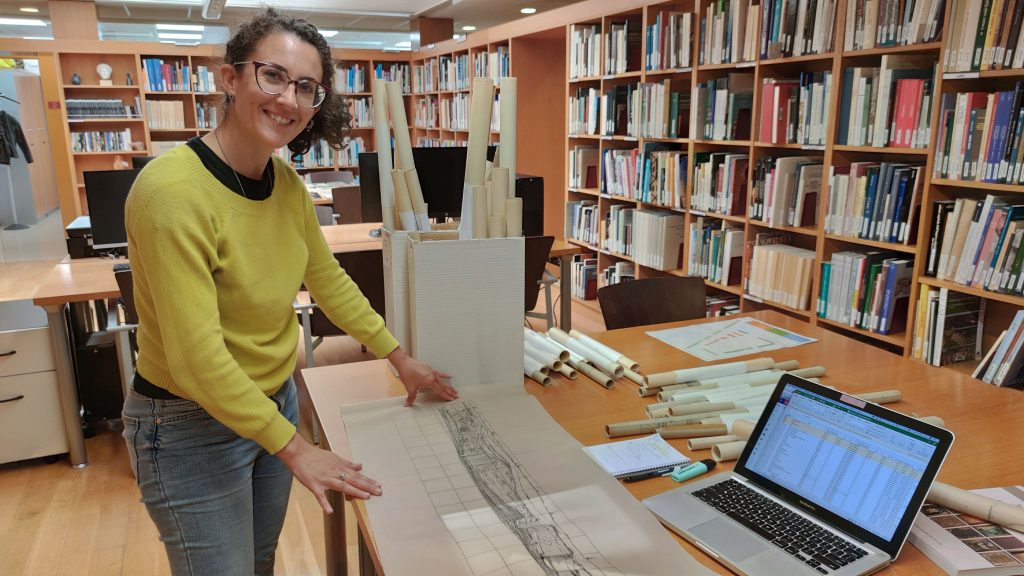 ---
Som CERCA!