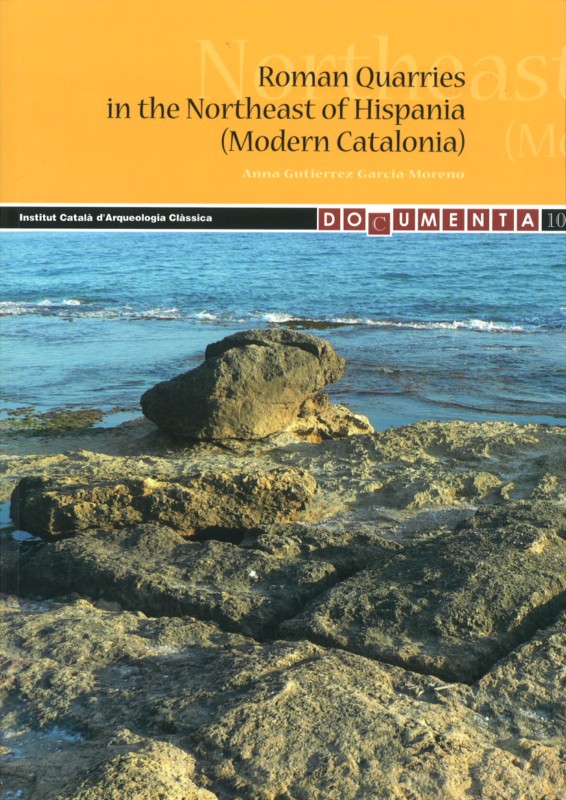 316 p. col. : 299 il·l. col. Text en anglès.

ISBN:
978-84-936809-7-8
Tarragona, 2009
Price:
65 euros
Distributor :
ICAC
Disponible
Reviews
2011

Skupinska-Lovset, Ilona
Histara-Les comptes rendus
PDF (33.7 KB)

2010

Rouillard, Pierre
Mélanges de la Casa de Velázquez, Nouvelle série, 40 (2), 239-271
PDF (249.9 KB)
Roman Quarries in the Northeast of Hispania (Modern Catalonia)
Aquest llibre parteix de la tesi doctoral de l'autora, titulada Roman Quarries in the Northeast of the Iberian Peninsula (Modern Catalonia), presentada al Departament de Ciències de l'Antiguitat i l'Edat Mitjana de la Universitat Autònoma de Barcelona i defensada a l'ICAC el mes de desembre de 2007.
Conté l'estudi de les principals pedreres de Catalunya i n'analitza la localització geogràfica, la contextualització en el territori antic, el treball a la pedrera amb detecció de traces d'eina i el càlcul de volumetria. També data material petri en època romana a través de l'estudi dels casos més significatius, com Tarraco, Dertosa o Barcino.