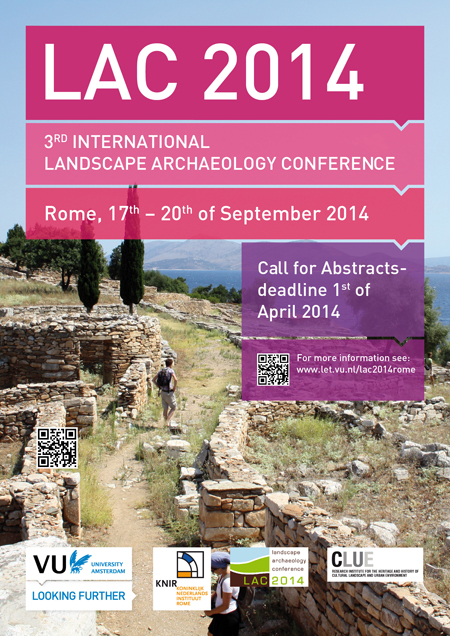 Maria Jesús Ortega, investigadora en formació de l'ICAC, ha rebut la menció Honours (entre els 5 millors) en el concurs de pòsters d'estudiants de doctorat al 3rd International Landscape Archaeology Conference 2014, celebrat a Roma entre el 17 i el 20 de setembre.
El pòster es titula "Beyond the medieval Heritage: a new archaeomorphology for Valencia's Historic Landscape" i el signaven, a més de M. Jesús Ortega, dos altres membres del Grup d'Investigació en Arqueologia del Paisatge de l'ICAC, Josep Maria Palet (ICAC) i Hèctor Orengo (University of Nottingham).
El congrés Landscape Archaeology Conference és bianual. El primer va tenir lloc a Amsterdam el 2010 i el segon a Berlín el 2012. Es tracta de trobades en què arqueòlegs del paisatge i especialistes en ciències de la terra presenten treballs relatius a l'arqueologia del paisatge.
Notícia relacionada
Entrevista a M. Jesús Ortega i Itxaso Euba:
"Hi ha molt paisatge per explicar"