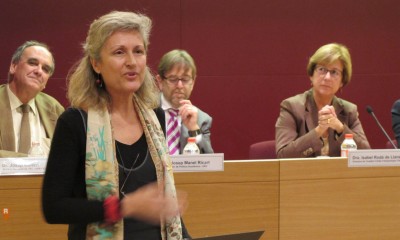 Marta Prevosti Monclús is, from April 23, the new vice-president of the Institute of Catalan Studies (IEC). Member of the IEC attached to the Historical-Archaeological Section, Prevosti holds the position vacated by Mariàngela Vilallonga, appointed Councillor of Culture of the Catalan regional government (Generalitat de Catalunya) last March.
Prevosti takes this duty «with a spirit of service, willing to push for Catalan culture to flourish and take the place it deserves in the world». Likewise, the ICAC's senior researcher, who has been collaborating with the IEC for years, assumes the new role with the aim for the institution «to have more and more influence and echo in people's everyday lives».
An expert with a long research career
Marta Prevosti is a senior researcher at the Catalan Institute of Classical Archaeology since 2005, member of the International Commission for the Tabula Imperii Romani – Forma Orbis Romani (TIR-FOR), member of the board of the Catalan Studies Societies (IEC's section), and member of the editorial board of several academic journals. She previously was a professor at the University of Barcelona and worked at the IEC.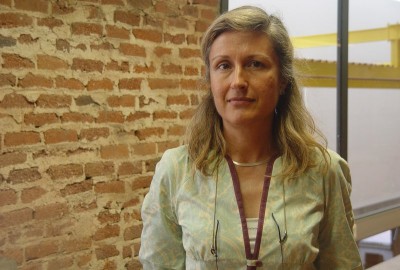 Visit the project TIR-FOR (ICAC-IEC), the digital map of the Roman Empire
She has been leading, at national level, the studies of territory and rural settlement related to Roman city. She has worked in the Roman sites of Torre Llauder (Mataró), Morè (Sant Pol de Mar), Antigonus (Reus) or in the ongoing study at Gran Via – Can Ferrerons (Premià de Mar). She has also coordinated the archaeological works in different civil engineering works for motorways (C32, C32 south – Pau Casals, AP-7), with the interest of developing landscape and territorial archaeology.
She is co-director, with Josep Guitart , of the project Ager Tarraconensis (PAT), joined ICAC-IEC (with 41 researchers team), which has produced six volumes and several papers so far. Also with Josep Guitart, Prevosti works on the digitization of the almost centennial project TIR-FOR, of the International Academic Union, which is leading to a digital map of the Roman world within the concept of linked open data (joined project ICAC-IEC). Prevosti has also studied issues of religiosity in the rural world, textile production in Roman times and the history of archaeology. She has published more than a hundred books and scientific articles.