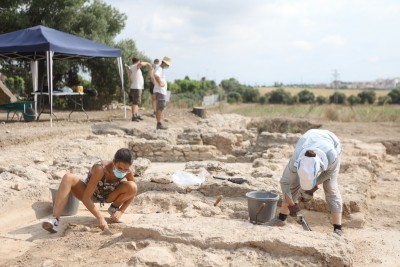 The Rovira i Virgili University (URV), the Catalan Institute of Classical Archaeology (ICAC) and the Constanti City Council signed a collaboration agreement to promote archaeological research in the rural archaeological site of Mas dels Frares (Constantí, Tarragona) and assess the heritage entity of this Roman villa of the old territory of Tarraco.
This archaeological site is located in the Experimental Winery Mas dels Frares of the Faculty of Oenology of the URV and there is archaeological evidence pointing to the existence of a Roman villa with some wine production structures.
The project foresees a stage of geophysical surveys at the site and three archaeological excavations in the eastern sector of the villa. The possibility of the existence of a wine production centre from Roman times is being studied.
The study is led by Josep Maria Macias, ICAC researcher, within the framework of the research project "Study and dissemination of the Roman villa of Mas dels Frares (Constantí, Tarragonès)" (Generalitat de Catalunya granted project, CLT009/18/00100), which had, in its initial stage, the financial support of the Council of DO Catalonia and the Constantí City Council.
The second stage of the archaeological works is being carried out at the site from July 6 to 31, under the direction of ICAC researchers Ada Lasheras and Karen Fortuny, and with the participation of students from the master on Classical Archaeology and the degree on History of Art and Archaeology (URV).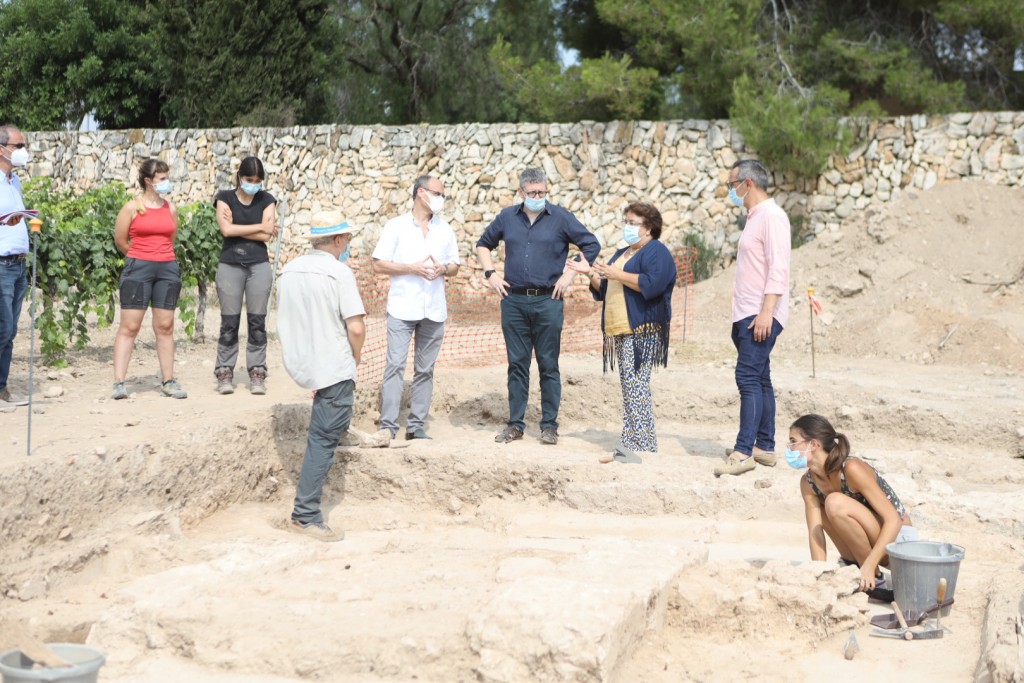 Preliminary results of the archaeological works
The results of these works have allowed researchers to see the magnitude of the town and verify that it was an aristocratic villa. The excavation works follow a strategy of small boreholes in the archaeological site to state its extension. Until now, remains of some large earthen jars used to store wine have been found. In the following project stages, organic samples will be taken to get indicators on the productive activity related to wine production.
In relation to the first evidence found in the area, in the late 1980s, and which have continued to work on previous ICAC projects at the site, the 2020 campaign has ensured the existence of a thermal enclosure in the same town.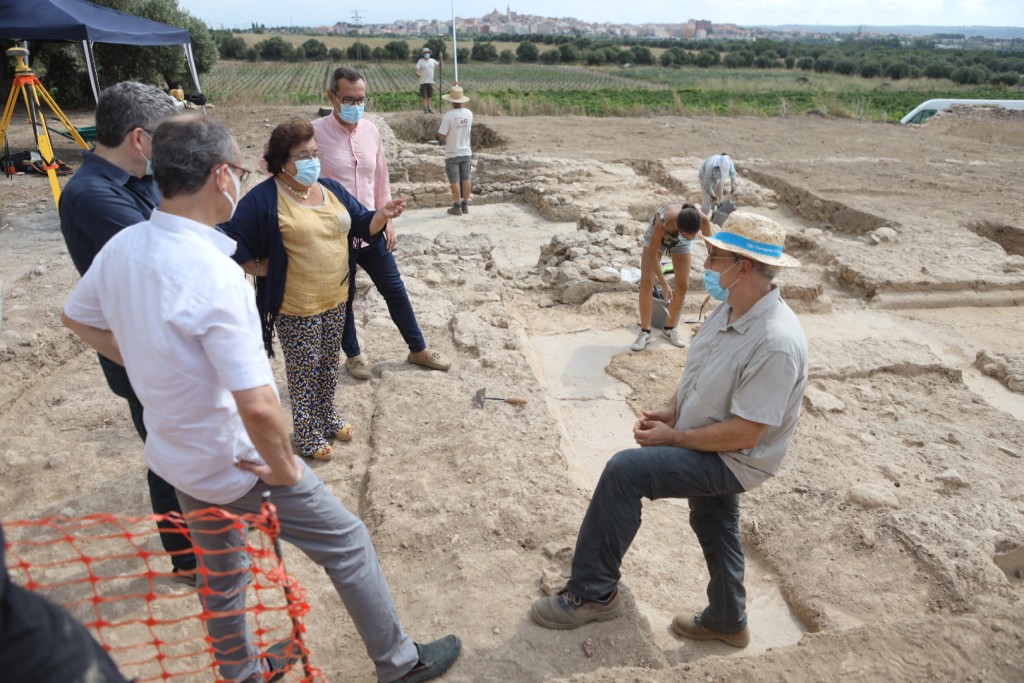 A project that combines research, teaching and dissemination
In the long term, the results of the archaeological works can lead to the development of archaeological analysis, scientific dissemination and knowledge socialization activities. In addition, it is expected to carry out experimental archaeology works based on a possible interpretation centre about wine exploitation from the Roman era that would link research with training activities carried out in the Mas dels Frares Experimental Winery.