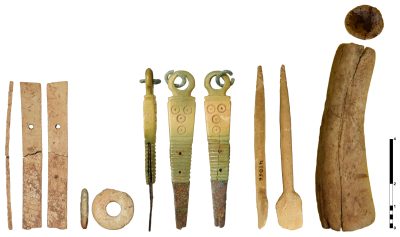 We expand the study of domestic space and the transformation processes of materials in the Iron Age in the Western Mediterranean: ICAC Protohistoric Archeology team gets a new postdoctoral grant.
Great news for the research team on Protohistoric Archeology, led by M. Carme Belarte (ICREA-ICAC), which investigates the Protohistoric complex societies of Western Mediterranean.
We welcome Marta Blasco as a new postdoctoral Juan de la Cierva researcher (training fellowship grant by the Spanish Ministry of Science and Innovation). Have a look at her research approach:
The new postdoctoral researcher Marta Blasco will work with the team of M. Carme Belarte (ICREA-ICAC) on a project on "Forgotten crafts. Objects made of hard animal materials in the Iron Age". Her research will focus on the study of pieces made from hard animal materials, mainly in the NEt of the Iberian Peninsula, in the first millennium BC.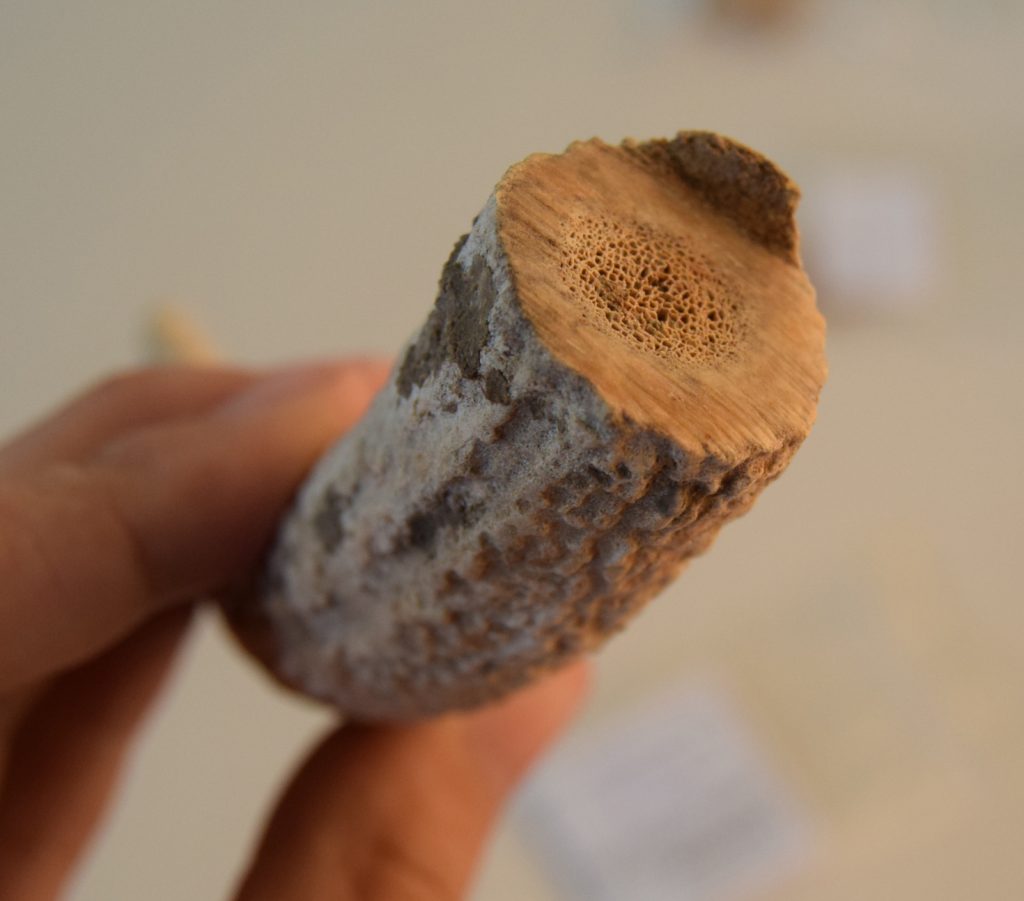 Blasco ya había trabajado en la industria sobre materias duras animales en época ibérica con su tesis doctoral, «Piezas de hueso, asta, cuerno y marfil en época ibérica» (Universidad de Valencia, 2020). En su estancia en el ICAC podrá ampliar su investigación a nuevos yacimientos, en proyectos dirigidos por M. Carme Belarte.
Los intereses de investigación de Marta Blasco pasan también por la arqueología feminista, las cadenas operativas y los trabajos artesanales, especialmente las artesanías oblidadas. ¿I qué son, las artesanías oblidadas?
Cuando hablamos de artesanías olvidadas nos referimos a todas esas actividades que han sido, en gran medida, pasadas por alto en las investigaciones previas; en parte porque se ha dado por supuesto que no existían o eran poco relevantes, o por resultar más difíciles de documentar en el registro arqueológico, pero que, como hemos comprobado, tienen un enorme potencial para crear discursos más completos de las sociedades del pasado. Marta Blasco.
Su investigación más reciente (2020-2021) ha sido sobre los objetos elaborados en materias duras de origen animal (hueso, asta, marfil y cuerno) recuperadas en las excavaciones urbanas de Valencia, con un proyecto financiado por la Beca de Arqueología 2020 del Ayuntamiento de Valencia en el Servicio de Investigación Arqueológica Municipal.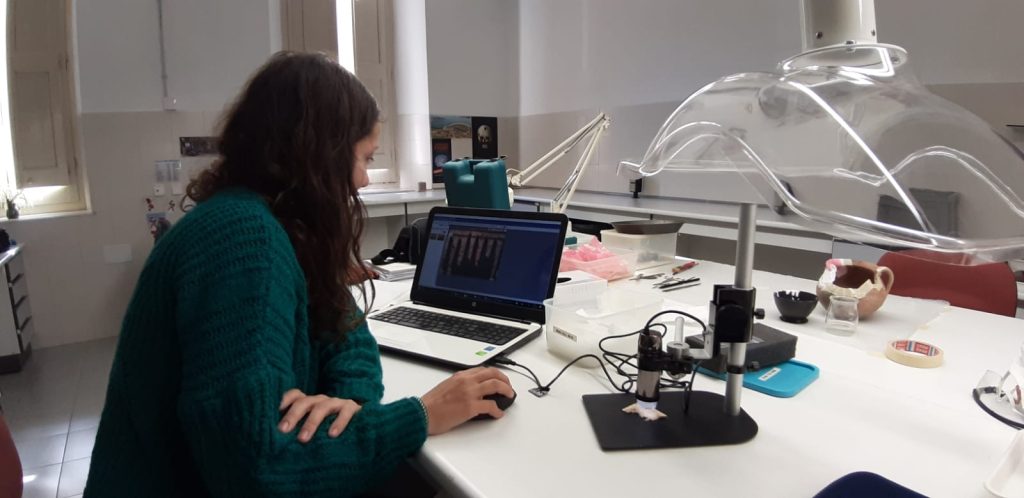 Antecedentes
Marta Blasco se licenció en Historia en la Universidad de Valencia (2013), con la obtención del Premio extraordinario de Fin de Licenciatura. En la misma universidad, obtuvo un Máster en Arqueología (2014) y un Doctorado en Arqueología (2020), con la calificación Excelente Cum Laude y mención de doctorado internacional.
Tiene amplia experiencia en excavaciones arqueológicas y ha participado en campañas en yacimientos paleolíticos, de la edad del bronce, la edad del hierro y época ibérica, etapa en la que se ha especializado.
Ha participado también en numerosos congresos de carácter internacional y nacional, y ha llevado a cabo de forma continua (tanto a nivel individual como de forma grupal) contribuciones científicas en revistas destacadas tanto en España como en el ámbito internacional.
En 2016 obtuvo una beca predoctoral Atracción del Talento de la Universidad de Valencia, con la que desarrolló la tesis doctoral y se incorporó a las actividades docentes, de innovación e investigación del Departamento de Prehistoria, Arqueología e Historia Antigua.
Gracias a la obtención de la «Beca Iberoamérica. Santander investigación» en las convocatorias de 2015 y 2017, Blasco hizo dos estancias de investigación en la Facultad de Ciencias Sociales y Humanidades de la Universidad Autónoma de San Luis Potosí (Méjico), así como una tercera, también en el marco del contrato predoctoral, en el Laboratoire Préhistoire et Technologie, Maison de l'Archéologie et de l'Ethnologie (MAE), del CNRS – Universidad Paris Nanterre, en París.
Marta Blasco está acreditada por la ANECA como profesor/a ayudante doctor/a de la ANECA desde 2021.