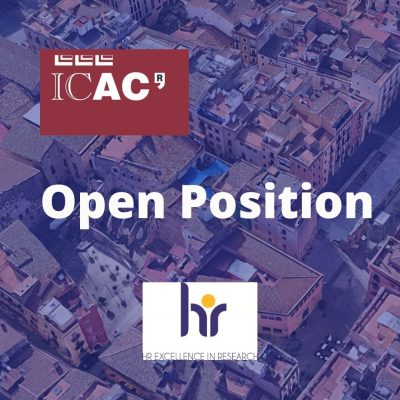 On January 28, 2022, the call for
the provision of a permanent workplace of ICAC director's secretary (multipurpose) (code 017.100) is open.
The public announcement of the call was posted at the Official Gazette of the Generalitat de Catalunya, DOGC on January 27, 2022. The deadline for applications is on February 17, 2022 (23.59 h).
Check out all information and related forms at Working at the ICAC/Open calls.
Summary of the call:
The aim of this call is the hiring of a permanent mid-level technician workplace, level B1, to support the ICAC director (multipurpose). This workplace was published in the ICAC Public Employment Offer corresponding to the year 2019 (DOGC No. 8033 – 12/31/2019), with the following definition:
Functional area: main assignment to the ICAC Director Office and with tasks related to the Research Management and Support Department (multipurpose).
Category: B1.
Functions: to carry out technical support and administrative tasks related to Director Office; management of compliance with regulations on the protection of personal data; management of the register S@rcat and the electronic administrative procedures; management of data upload for the Catalan university information system UNEIX.
Constraints: skills in management secretarial, electronic administration, and personal data protection; intermediate knowledge of the English language; level of Catalan C1 and Spanish C2 (applicants who do not have Spanish nationality).
Deadline: February 17th, 2022 (23.59 h)