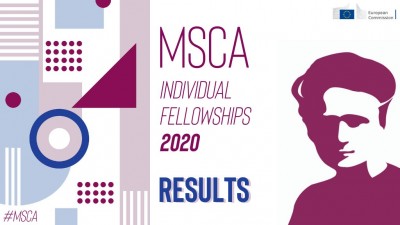 Two new European Commission MSCA grants awarded to Catalan Institute of Classical Archaeology (ICAC) proposals.
Projects go with Individual Fellowship (IF) call, (Horizon 2020) which aims to boost experienced researchers career.
With these new grants two researchers will join ICAC for two-year projects. They have been selected among the 2.015 proposals from all over Europe that have applied in the 2020 call in the field of Social Sciences and Humanities.
Three succeeded calls
It is the third consecutive year that ICAC has been awarded two grants in this MSCA call. This represents an important recognition of both the capacity of the Institute as a host institution and supervisors' value and expertise. Two GIAP members supervising these two new granted proposals: Dr Hèctor A. Orengo and Dr Alexandra Livarda. Congratulations to the whole team!
Granted projects in this 2020 call are:
Dr Charlotte Diffey

, archaeobotanist, from Reading University (UK). Supervisor: 

Dr Alexandra Livarda

. Research project "

DarkSeeds

. A new explanatory paradigm for the agricultural economies of the Aegean Late Bronze and Early Iron Age using Machine Learning-aided 3D morphometrics and stable isotope analyses"

 

(H2020-MSCA-IF-2020- 101024917).

Dr Efrossyni Boutsikas

, classical archaeologist, expert in Greek religion and myths, and archaeoastronomy; from Kent University (UK). Supervisor: 

Dr Hèctor A. Orengo

. Research project "

STAR-AGESS

. Spatio-Temporal Analysis of Ritual and Ancient Greek Experience of Sacred Spaces" (H2020-MSCA-IF-2020- 101026674).
Ongoing MSCA projects
With these new grants, there will be 7 Marie Curie researchers in the ICAC, with joint funding of more than 1 million euros. Ongoing projects are: