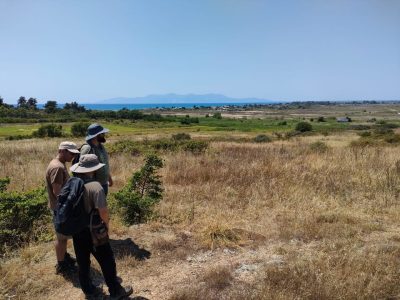 An archaeological journey to the Greek colony of Abdera brings us new pieces of the intricate puzzle of the history of Greek and Roman cultures in the Mediterranean.
In the scorching weeks of July, a dedicated team of researchers from GIAP (ICAC-CERCA) embarked on a new fieldwork campaign. Set in the ancient Greek colony of Abdera, nestled within the historical region of Xanthi, Thrace, Greece, the team is conducting a comprehensive archaeological, archaeomorphological, and geoarchaeological survey to unravel landscapes of the ancient Greek colonization in the Mediterranean.
This GIAP researchers were Dr Arnau Garcia, Dr Alfredo Mayoral, Dr Hèctor Orengo (ICREA), Dr Josep M. Palet, PhD researcher Isabel Matuzzi and associate researcher Dr Merkouris Georgiadis.
A thriving Greek colony
Abdera, once a thriving Greek colony, stands as a living testament to the richness of this civilisation. The GIAP studies in Abdera, alongside other areas like the Empordà (Catalonia) and the Pyrenees, provide a unique opportunity for researchers to understand the patterns of ancient colonisation and the subsequent transformations that shaped the Mediterranean landscapes.
The study of the territory of this ancient colony is one of the analytical windows included in the R&D program TranScapes, aiming to carry out a comparative analysis of the processes of Greek and Roman colonization and their impact on the landscape in the eastern and western extremes of the Mediterranean, in collaboration with the Ephorate of Antiquities of Xanthi, the National and Kapodistrian University of Athens, and the ISEM UMR 5554 UM-CNRS.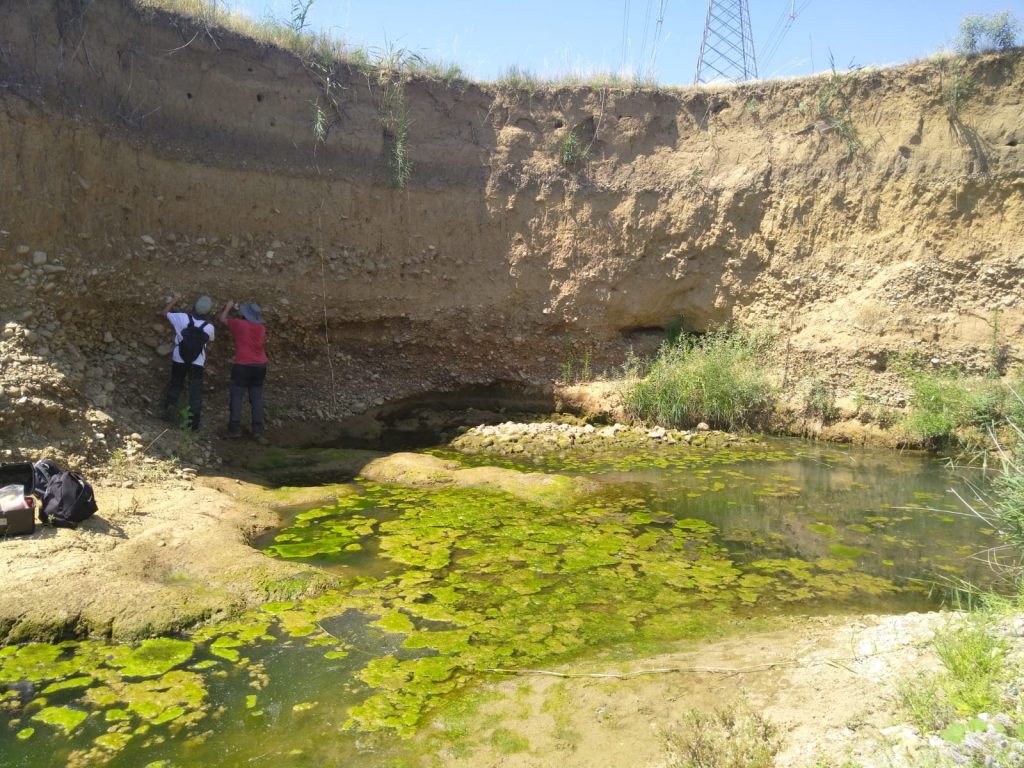 Expanding our research
This year's expedition takes on added importance as it marks the beginning of Isabel Matuzzi's doctoral thesis. Titled "Landscapes of Greek colonisation: an integrated archaeological approach of the compared territorial and landscape dynamics around the Ionian colonies of Abdera and Emporion (Thrace, Gr. and Catalunya, Sp.)," the thesis is overseen by GIAP researchers Arnau Garcia and Alfredo Mayoral, and Dr. Konstantina Kallintzi (Ephorate for Antiquities of Xanthi). This PhD has been awarded generous funding from FI AGAUR – Generalitat de Catalunya.
More information about Isabel Matuzzi and her thesis project, here: https://giap.icac.cat/2023/06/23/landscapes-of-greek-colonisation/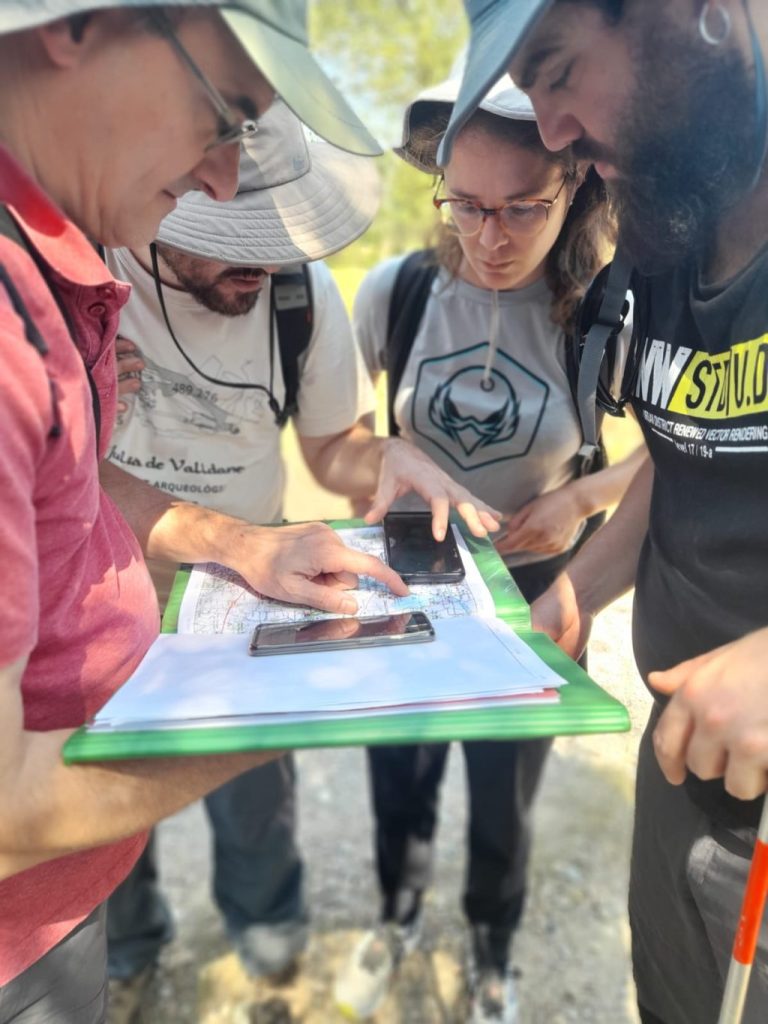 A collaborative effort
The new research tasks in Abdera are part of the TranScapes research project, which aims to undertake a comparative analysis of the processes of Roman and Greek colonization in the regions of the Eastern and Western Mediterranean. The project is carried out in collaboration with the Archaeological Project of Abdera and Xanthi (APAX), initiated in 2015 by the Ephorate of Antiquities of Xanthi, in collaboration with the National and Kapodistrian University of Athens, the ICAC and the research centre ISEM UMR 5554 UM – CNRS.
The ICAC team involved in this project comprises Arnau Garcia-Molsosa, Alfredo Mayoral, Hèctor Orengo (ICREA), Josep M. Palet, Isabel Matuzzi and Merkouris Georgiadis.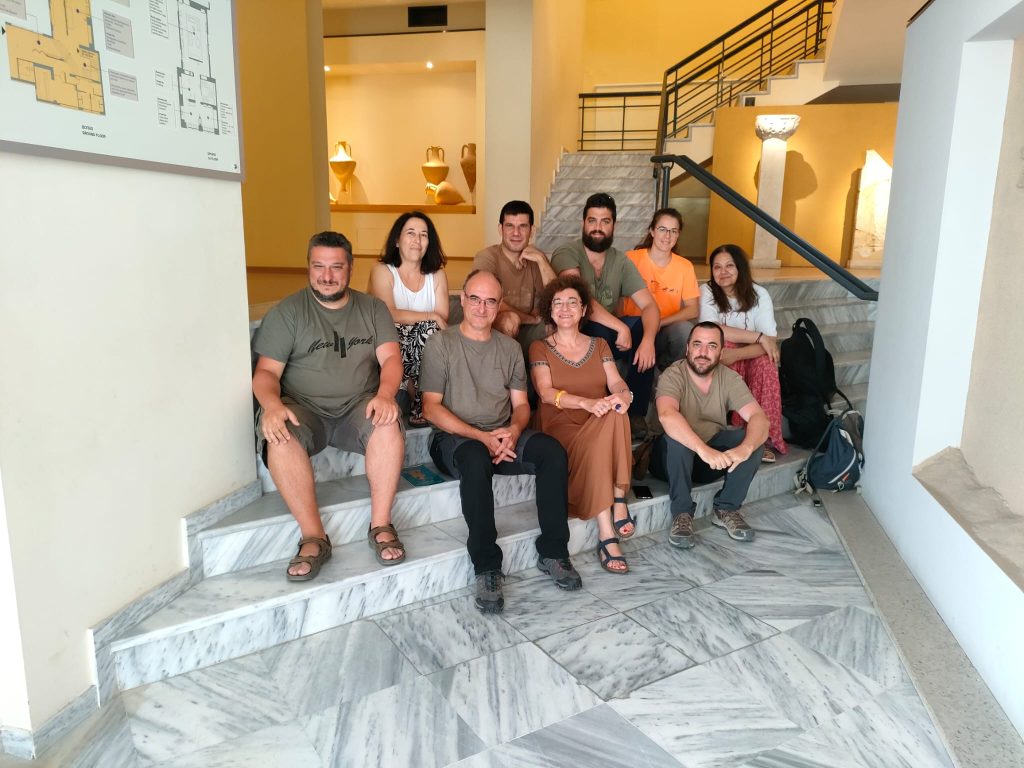 Stay tuned to the updates from ICAC and our social media accounts (@ICAC_cat / @GIAP_ICAC) to learn more about the latest news on this archaeological journey!
A team from GIAP is on a fieldwork campaign in the ancient colony of Abdera, Greece🇬🇷

They're conducting an in-depth survey to unravel landscapes of ancient Greek colonisation in the Mediterranean🏞️
ℹ️https://t.co/n1abrAoOUy#LandscapeArchaeology #TranScapes@ICAC_cat #SomCERCA pic.twitter.com/Hg5UilLiyS

— GIAP, Landscape Archaeology Research Group (@GIAP_ICAC) July 24, 2023