Join our vibrant international community of postdoctoral researchers!
The ICAC is an excellent research centre to develop MSCA projects, with state-of-the-art equipment, laboratories, a library, and teaching and meeting spaces. It offers MSCA fellows the opportunity to apply for additional funding to complete their research and optional teaching and supervisory roles are available to help further the fellows' careers.
We aim to promote innovative research, advanced training, and knowledge transfer on the archaeology of ancient civilizations and cultures.
ICAC's broad and interdisciplinary view on Classical Archaeology makes it an ideal centre to boost your scientific career.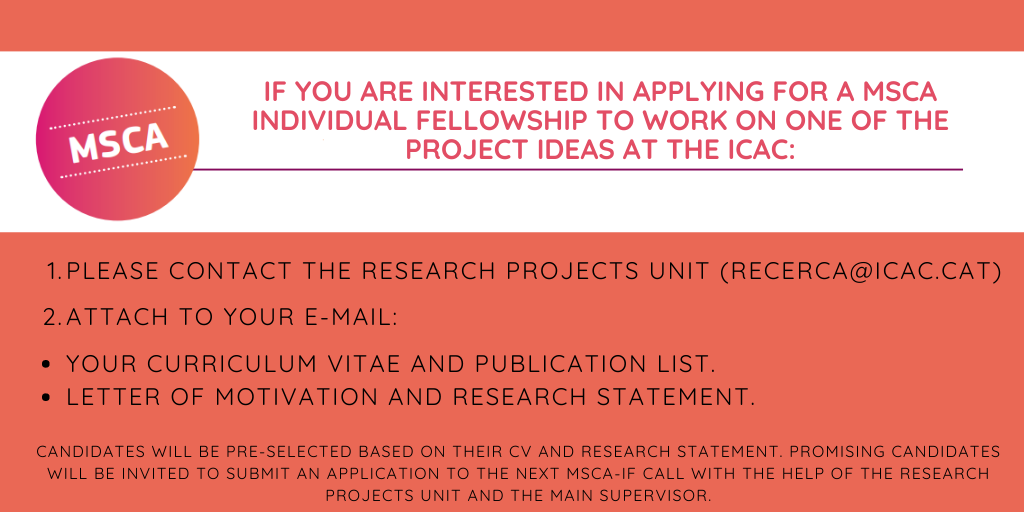 More information: https://marie-sklodowska-curie-actions.ec.europa.eu/
---
There are two main requirements of eligibility to apply for an MSCA-IF with us at ICAC:
Candidates must have a PhD (or equivalent research experience of at least four years' of full-time research experience by the time of the call deadline).
Candidates can be of any nationality but must not have lived or worked in Spain for more than 12 months during the three years up to the closing date of the call.
---
Applications from female researchers and members of disadvantaged groups are highly encouraged, according to the Human Resources Strategy for Researchers (HRS4R) of the European Commission, ICAC follows the OTM-R principles (the Institute is a centre with the HRS4R accreditation and label since 2015. Full information here).