For the transmission of knowledge through training activities, the ICAC's objective is to foster future university vocations and to update the content of the courses taught to secondary school and pre-university students.
These activities provide the students and teachers with first-hand knowledge of the work of archaeologists and historians, both in terms of the content and the resources and techniques used in the ICAC's facilities.
This educational policy earned the ICAC the National Prize for the Dissemination of the Classical World 2011 awarded by the Spanish Society for Classical Studies.
Courses with the Tarragona Camp d'Aprenentatge (Learning Camp)
In another initiative to reach out to schools, since 2008, the ICAC, in conjunction with the Tarragona Camp d'Aprenentatge (Learning Camp), has been organising a yearly training course for teachers of secondary school and pre-university students in the Tarragona area. It comprises various subjects in the field of archaeological research and informs the teachers of the new work being carried out in the excavations and projects directed by the ICAC. It also provides them with the necessary tools to share this knowledge with their students.
To date the following courses have been given:
The archaeology of childhood, life and death (2015)
Immortal mortals: myths, rituals and beliefs in the classical world (2014)
Roman technology applied to daily life (2013)
Education and archaeology (2012)
The world of otium in the Roman period (2011)
The detailed study of the principal monuments of Tarraco and its educational application II (2010)
The detailed study of the principal monuments of Tarraco and its educational application (2009)
Archaeological finds and their educational application (2008)
Courses with the Catalonia-La Pedrera Foundation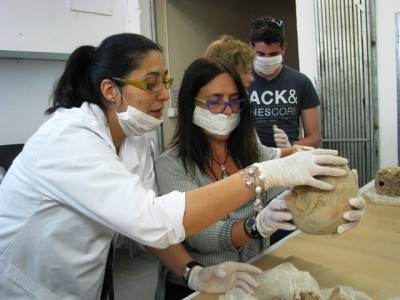 Since 2011, the Catalonia-La Pedrera Foundation has coordinated the Teachers and Science training programme. It offers training for secondary school science teachers in Catalonia through courses with a high applicability −both theoretical and practical− in the classroom. It includes content that corresponds to the new curricular needs of secondary and pre-university students.
The ICAC has organised the following courses within the framework of this programme:
Funerary archaeology, an interdisciplinary view (2014)
The identification of cultural landscapes and an initiation in palaeoenvironmental studies (2013)
Courses in conjunction with the Department of Education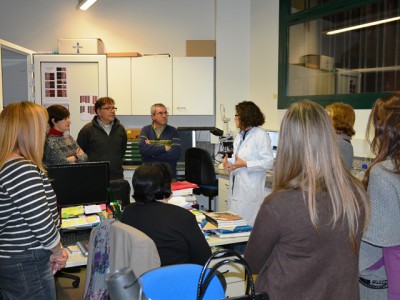 The objective of the Scientific, Technological and Mathematical Training Programme (CTM) set up by the Department of Education of the Government of Catalonia is to promote the scientific, technological, mathematical and educational training of teachers. It aims to facilitate the transfer of the training received to the teaching action and to improve both the competence learning and the results of the students. In the framework of this programme, in which diverse research centres in Catalonia participate, the ICAC has coordinated the following courses for secondary school teachers:
Archaeometry: distinguishing the stones of antiquity. Marmora romana (2015)
Learning from the past (IPHES-ICAC) (2013)