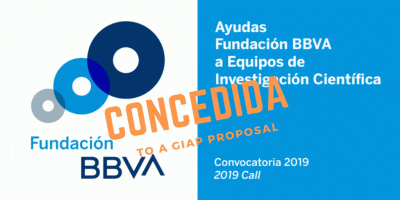 Grants for research projects that are the subject of this call respond to the BBVA Foundation's commitment to promoting scientific research and its projection to society, as a way of expanding individual and collective opportunities and effectively addressing the main challenges of the century XXI.
In the Digital Humanities area, research projects must include in a central way:
The application of information technologies and advanced statistical techniques for the treatment of objects typical in the area of humanities.
A humanities approach on new digital objects, and the analysis of the effects of the Internet and the digital space at the cultural level.
Innovative dissemination, through the Web, of objects and the humanities production.
A maximum of 5 grants is awarded, with a maximum gross amount of 75,000 euros for each of them.
The selected ICAC project has been:
Evaluation Committee in Digital Humanities
The evaluation committee of this FBBVA call met last March, 24 and, following the criteria established in the call decided the five projects to get the funding, among more than 80 applications.
The evaluation committee is been presided by Violeta Demonte, Professor of Spanish at the Autonomous University of Barcelona; and the other members were: Juan José Acero, Professor of Logic and Philosophy of Language at the University of Granada; Ignacio Bosque, Professor of Spanish at the Complutense University of Madrid; Isabel Burdiel, Professor of Contemporary History at the University of Valencia; Fernando Checa, Professor of Modern Art History at the Complutense University of Madrid; José María Fernández Cardo, Professor of French at the University of Oviedo; Alfonso García Suárez, Professor of Logic and Philosophy of Science at University of Oviedo; Elena González-Blanco, general-director at CoverWallet Europe; Sagrario López Poza, Professor of Spanish Literature at the University of La Coruña.