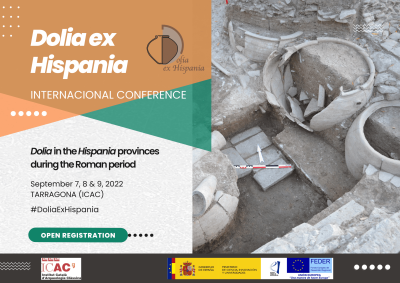 The organizing committee of the Dolia ex Hispania International Conference presents its definitive programme and registration to attend is now open.
The time has come to dedicate a prime synthesis to the Hispanic dolia, within the framework of each of their provinces, aimed at compiling documentation that until now had been dispersed or unpublished, as well as compiling results of recent archaeological research.
Thus, the research team on Food, Economy and Trade in the Ancient World (Aecma) organizes, for next September 2022, the Dolia ex Hispania International Conference, aiming at offering the world of research a balance to promote studies later, creating a space for discussion and collaboration between specialists.
This scientific meeting on dolia in Roman Hispania will be held at the ICAC (Tarragona) on September 7, 8, and 9, 2022.
The high volume of proposals submitted, and the positive assessment made by the Scientific Committee of the conference have exceeded the initial expectations of the Organizing Committee, which has decided to extend the conference to a three-day event (instead of the two-day planned initially).
Presentation:
Facing the new demands of an expanding Roman Empire, from I AC century there was a gradual transfer of production between Italy and its provinces. In this context, the Iberian Peninsula and the South Gaul occupied a primordial place in supplying the Imperial centre, until well into the III AC century.

Beyond the fertility of their lands and a favourable climate for Mediterranean crops, these provinces, endowed with extensive coastlines and navigable waterways, offered new commercial opportunities to meet the needs of the rest of the empire, thus establishing large-scale production. scale among which wine and oil were the most emblematic products.
Look at the full description here.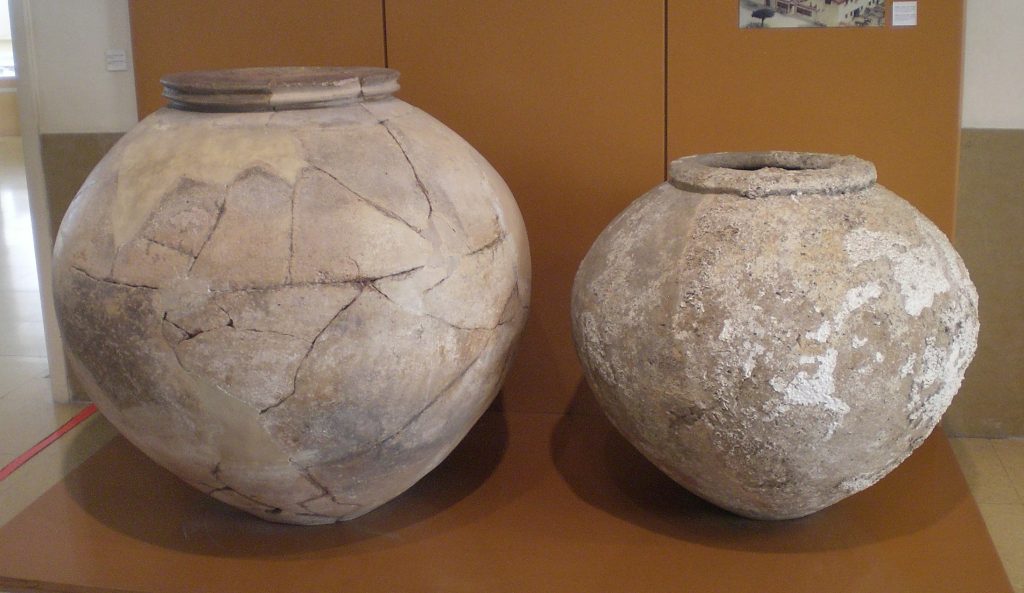 Dolia ex Hispania International Conference will hold 40 communications with the participation of one hundred researchers from 43 universities, research centres, and organizations from Spain, France, Portugal, Germany, Italy, Romania, and Morocco.
ICAC will edit a publication, within the series TRAMA, with a selection of the papers and communications submitted, after a peer-review process.
The event will also feature an opening conference (by Charlotte Carrato, Mosaïques Archéologie) and a closing conference (by Yolanda Peña, UNED), as well as different spots for discussion. The conference will be opened by the ICAC director, Josep Maria Palet, and Ramon Járrega (Aecma), ICAC researcher and organizer of the conference.
Conference sessions are organized into four areas: Provincia Tarraconensis, Provincia Lusitania, Provincia Baetica, and Varia. You can check out here the definitive programme for the conference.
Registration is now open!
With the definitive programme, registration is open to attend the conference. There is a general fee of €30, with the option to a reduced fee of €15 for students, and a free fee to attend the online sessions.
To register for the conference, you must hand in this registration form and follow the instructions on it.